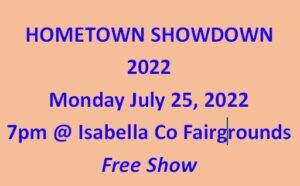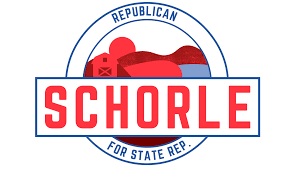 BUCK 92.3-FM/AM-830 WMMI, our sister station, My-1043  along with MyMichiganPodcasts.com and all of our wonderful local business supporters want to say congratulations to our Winners of "HOMETOWN SHOWDOWN 20-22!"
(JUDGES CHOICE WINNER) EDDIE TRUDEAU (sang "It Ain't Me Babe" by Bob Dylan) $500 cash winner!
(AUDIENCE CHOICE WINNER) KRYSTAL MARTIN (sang "Flat on the Floor" by Carrie Underwood) $500 cash winner!
The weather was perfect!  The talent this year was stellar!  We thank YOU for coming out & casting your votes & enjoying the kickoff to the Isabella County Fair, with us!
Special accolades to ALL of our talent this year CLICK ON NAMES TO SEE THEIR VIDEOS)
We also want to give a special THANK YOU to our judges for taking their time for coming out and helping us determine the winners:
*CARMI CRISCI (from the Home Builders Association & former Canadian Pop Singer)
*KEVIN CHAMBERLAIN (Saginaw Chippewa Indian Tribe & local musician)
*ROSS HOWELL (Mt Pleasant Music Studio)