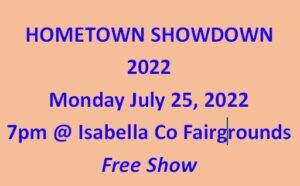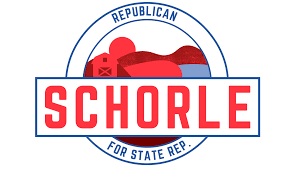 Join Buck 92.3/AM 830 WMMI, My-1043, along with MyMichiganPodcasts.com and all of our wonderful local business supporters for the return of our mid-summer mid-michigan tradition, "HOMETOWN SHOWDOWN 20-22!"
The FREE event this year will pack the grandstands at the Isabella County Fair on Monday, July 25th at 7pm!
Come out & watch as locals show off their talent(s), in order to win the cash from both the Judges choice & Audience choices.
If you want to showcase your talent (regardless of what it is) show us what you have by submitting below, posting to our Facebook page(s): www.facebook.com/buck92 OR www.facebook.com/my1043 with a short video of what you do (singing, dancing, telling jokes, juggling, dancing, riding a unicycle or whatever talent you wanna show us).
FINAL LIVE AUDITION WILL BE AT HUNTERS ALE HOUSE (on Bluegrass in Mt Pleasant):  
*WEDNESDAY JULY 13TH FROM 5:30PM TO 8:00PM
*Any Age/Any Talent/Family Friendly Performance/Only 1 winning performance inside Hometown Showdown within (5) years/General Latitude Media contesting rules apply!