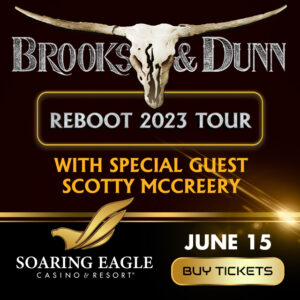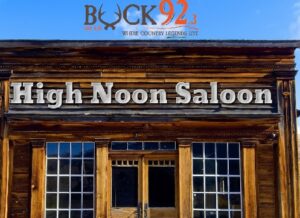 Buck 92.3/AM 830 WMMI is sending you to see Brooks & Dunn, this summer!  They're coming to Soaring Eagle Casino & Resort on Thursday, June 15th!
How to win? 
Tune into the High Noon Saloon every day during the month of March (sponsored by The Bird Bar & Grill).  When you hear a song play by Brooks & Dunn, jot down the song title & send it to us by filling out the form below! It will count as your daily entry into the weekly drawing for a pair of tickets to the show.  On Fridays, we'll select a weekly winner of tickets from all the correct entries.
*Must be 18 & older to enter. Only 1 entry per person, per household, per day. Only 1 WINNER per household every 30 days. Once you win a pair of tickets to the show you are not eligible to win another pair of tickets to this contest. All winners must live within 30 miles of Mt Pleasant Michigan.