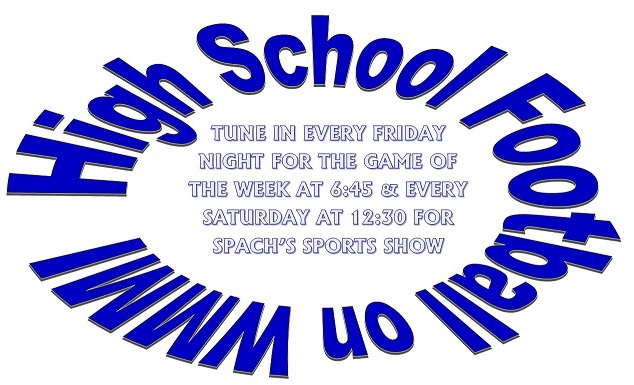 Well things didn't go well for a number of our Mid Michigan teams in the MHSAA football pre-districts, but we still have a good number of local teams left: Beal City, Beaverton, Breckenridge, Midland Dow, Sanford Meridian, Harrison, Hemlock will all play for district championships this Friday night!
You can listen to our coverage of the Beal City Aggies on 92.3 FM and right here at My1043.net as they play 10-0 JoBerg Lewiston…These teams have played each other 3 times in the past with Beal City winning all three including their last district title in 2014, when they bested the Cardinals 53-27.  When you take a dive into the schedules Beal City's competition has been better, however when you're 10-0 something is going very well!  The JoBerg offensive and defensive attack will be lead by Jr Sheldon Huff.  He is an outstanding player on both sides of the ball…If Beal can stop the Huff attack they should have a great shot to win.
Staying in D8 Breckenridge may have the easier match up on paper going against a 6 and 4 Saginaw Nouvel team, however Nouvel played a schedule of D6 and D5 teams featuring Millington, Hemlock, and Bullock Creek…Now don't get it twisted I still think the Huskies can win this one and possibly big, but they cannot let this Nouvel team hang around..Also a side note a number of these Nouvel kids were on a D4 baseball team last spring that went into the playoffs with a waay below .500 record and made it all the way to the state finals, so they aren't concerned with their record they know they can make some noise from last years baseball run.
Breckenridge and Beal City are 2 wins away from a dream of a Mid Michigan State Semi Final match up!
Moving to D7 Beaverton has their work cut out for them in the next two ball games…For starters 10-0 just couldn't get the Beavers another home game as they have to play at New Lothrop; last years state champ.  Beaverton has had their greatest year in program history outscoring opponents 363-58.  The issue is the D7 playoff field this year New Lothrop has outscored opponents 420-67, and if the Beavers go on the road to get a big W and move to 11-0..They will most likely stay on the road to face another D7 power in Pewamo Westpahlia who has also outscored opponents by over 350 points.  To put a positive light on things if Beaverton wins their next two ball games I think they are faves to win the state title!
Hemlock and Sanford Meridian are two teams that I am not all that familiar with, however if I were to pick favorite it would have to be Hemlock based on their common opponent of Ithaca  Earlier this year Hemlock won 30-6 and Sanford beat the yellow jackets last week 19-14.  Another side note, Jon Bevier who now coaches in Beal City was a freshmen coach at Mt Pleasant and this class at Hemlock beat that Oiler freshmen team…A big win considering how many more students Mt Pleasant has over Hemlock, so this Hemlock class is a strong football squad..Which has me leaning even more towards Hemlock winning this game, possibly by a big margin.
Harrison is a guessing game, which squad will show up..Hopefully its the team that blasted Clare last week 38-6, instead of the team that barely got by Evart or the squad that lost to Shepherd..The hornets proved last week that they can be dominant and maybe they figured it out at the perfect time, but they will need to be near perfect against Maple City Glen Lake..A 9-1 squad with a win over Northern power TC Saint Francis and their only loss ton unbeaten D5 playoff team Kingsley, this game will also be played the pinky of the Leelanau Peninsula, things will be cold, but if the Harrison team from last week shows up…I wouldn't bet against them!
Moving from D5 to D2 we find our last local school in Midland Dow, who has the toughest match up for sure…They play 8-2 Muskegon Mona Shores whose only losses this year are to D1 Rockford and one of the best teams in the country Muskegon High.  Dow has put together an impressive three game winning streak, maybe their most impressive streak since their state final run way back in 1992, if they make it four in a row, it will make for a historic run for the Chargers, but I wouldn't put my money on it.  It would take a historic effort to knock off this Muskegon Mona Shores team in Muskegon.
Tune into Spach's Sports Show Saturday at 12:30 on 92.3 FM and AM 830 WMMI for a rundown of all the games!