Buck 92.3 & AM 830 WMMI are proud to present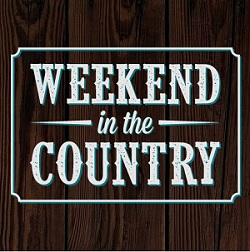 TUNE INTO BUCK 92 SUNDAY MORNINGS FROM 7AM-9AM TO HEAR US LAND ON A PARTICULAR WEEK IN A RANDOM YEAR (1975-1999) AND COUNTDOWN THAT WEEK'S TOP 20 BIGGEST HITS! 
CRAIG ORDNOFF IS YOUR HOST WEEDING THROUGH ALL THOSE AWESOME HITS BY MERLE, WILLIE, GLEN, CONWAY, HANK JR., TOBY, REBA, GARTH, TIM, FAITH & THE REST!
CRAIG WILL PLAY "TIMELINE TRIVIA" AND GIVE YOU TONS OF POP CULTURE NUGGETS, PLUS HE WILL CHAT WITH ARTISTS ABOUT THEIR MUSIC & MUCH MORE!
Connect with the show via Facebook, by clicking here!