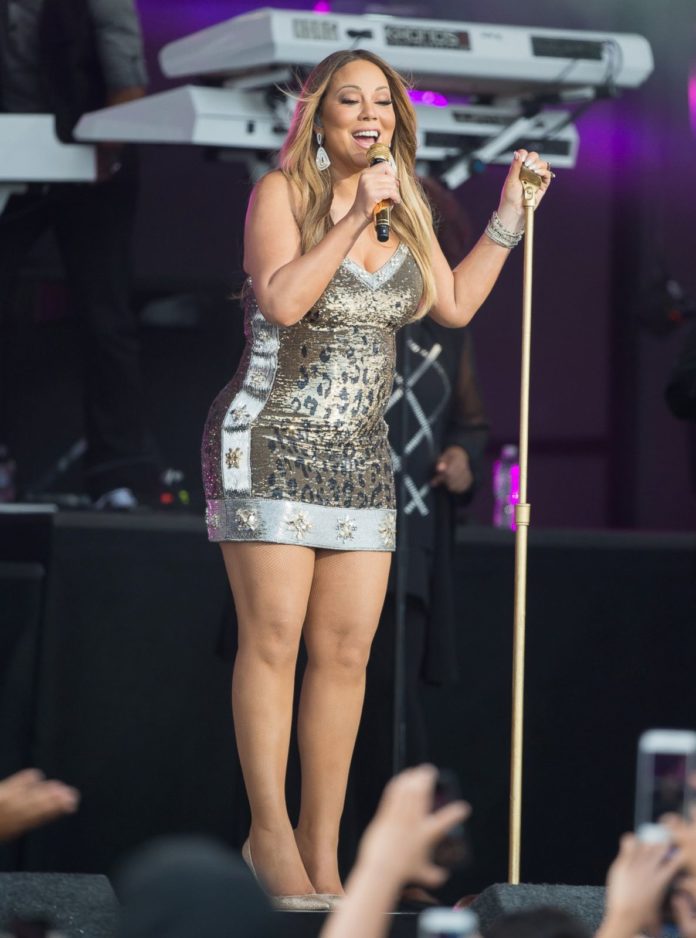 If you think Mariah Carey has been looking slimmer lately it could be because she had a little help from the doctor. According to the "New York Post," the singer underwent gastric sleeve surgery last month in Beverly Hills. Apparently, her decision to go under the knife could have been influenced by online trolls.
"Mariah has always been proud of her curves," an insider says, "but this summer, as her Caesars Palace residency came to a close, and then she went on tour with Lionel Richie, she noticed it became harder to dance, and she was getting a lot more criticism online from body shamers."
The insider adds that after having the procedure Mariah, "is already seeing some good results, and she feels a lot better."
So far Mariah hasn't commented on the report.
ONE MORE THING! Although Mariah wrapped her Caesars Palace residency she isn't necessarily saying goodbye to Las Vegas. The Blast reports that Mariah has actually already signed a two-year deal for a new residency at the Venetian Theatre at The Venetian Las Vegas hotel. Although nothing's been announced officially, the site claims the show will begin in March.
Source: New York Post