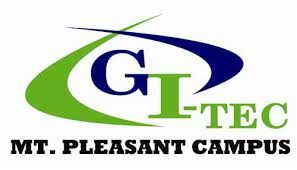 My-1043, Buck 92.3/AM830 WMMI, Isabella Community Credit Union, Saginaw Chippewa Indian Tribe, JNR Engraving, Bills Custom Fab, My-Michigan Podcasts.com and the Gratiot Isabella Technical Education Center present the return of our Student of the Month!
Whenever students go above & beyond in and out of the classroom throughout the school year, teachers & administrators take notice and they nominate those to become Students of the month.  Below, you vote on them (as often as you wish).  At the end of each month, the student who receives the most votes will be awarded the prize package from our sponsors and local business supporters.
NOVEMBER 2022 NOMINEES ARE:
KEIRA CHAPMAN (Sacred Heart Academy)
Nominating Teacher: Debb Leasher- Marketing
Confident, self-directed, responsible, respectful, and kind are just a few ways to describe Keira Chapman. As a second-year marketing student at GI-TEC Mt. Pleasant, Keira has proven herself to be a valuable part of our team. She is currently focusing her studies on entrepreneurship.
In addition to her involvement in all aspects of the marketing program she is a member of the GI-TEC Mt. Pleasant Business Professionals of America (BPA) Chapter. As a member of the Small Business Management Team, they placed third at the BPA state leadership conference, and individually she placed 5th in the human resource management competition. She is also a member of the executive officer team serving as chapter Historian. Keira is willing to assist in all areas of the BPA chapter leadership. She has always met established deadlines as well as worked with chapter members in an effective and efficient manner. Keira also participates in the BPA Torch Award Program. This program recognizes applicants for their accomplishments in the areas of leadership, community service, cooperation, knowledge, friendship, love-hope-faith, and patriotism. She is currently completing her submission for the Diplomat Award.
At her home school, Keira belongs to Student Senate, Key Club, and National Honor Society. She is greatly involved as a member of the Duhadway Dance Dimensions Elite Dance Team and when she is not working with the team, she also serves as a Dance Assistant at the studio. Lastly, because of her many skills and abilities, Keira was hired as the GI-TEC Co-op Office Assistant for the 2022-2023 school year.
Based on her involvement, skills, and achievements, I think it is safe to say Keira has a bright future ahead!
PAIGE SIAN (Mt Pleasant High School)
Nominating Teacher: Megan Williams- Interior Design
Paige fosters leadership, hard work, commitment, and community in and out of the classroom. I trust her to help students when I am unavailable or out of the classroom and have complete confidence that she will guide them in the right direction. Paige continually shows advanced thinking in all her work. One aspect I enjoy about our relationship is how she challenges me in our discussions and has a deep desire to develop understanding for information presented to her at all levels. Paige is currently learning AutoCAD and is working at a similar pace as my college students. This is the third CAD program she has learned and excelled at in my course, including previously used programs: Chief Architect and SketchUp.
Paige also takes another CTE class, Health Occupations, in which she takes every opportunity to participate in job shadowing opportunities. She is one of the first GI-TEC students to go through the Phlebotomist program. 
Paige is active in the GI-TEC BPA chapter and working hard to go to Nationals this year. She commits many hours of free time to fundraising for BPA events and is willing to get in front of businesses to do so. She is also already planning out prom for the Senior class at MPHS!
Somehow, she also manages to teach dance, take dance classes, and work a part time job! 
This amazing student deserves recognition for the success she's made, and I would love to see her win Student of the Month.
SOPHIA REILLY (Mt Pleasant High School)
Nominating Teacher: Aaron Kipfmiller- Mechanical Drafting/AutoCAD
From the first trimester I had the pleasure of having Sophia in my classroom, I knew she was an exceptional student. It is clear to me that she has a strong work ethic and determination to do her best when it comes to the subject matter. She excels at picking up on the new computer aided ensign software, and I appreciate her commitment to challenging herself with new course material! 
Sophia has always worked diligently on her class assignments and in many cases, she has work ahead of schedule to remain prepared for new challenges. I often have encouraged her to pace herself, as it's a marathon and not a sprint. As her new teacher, I appreciate the challenge of trying to stay ahead of her on the curriculum material. Although Sophia tends to outpace her classmates when completing her class materials, she always makes sure to never sacrifice the quality of her drafting work.
I am excited to see what career path Sophia pursues, as I am confident, she will excel in any career she chooses! It is a positive experience as a teacher to feel intimidated by a student's computer aided design capabilities!
Great job challenging me the last couple of trimesters Sophia!!! 
---
CONGRATULATIONS TO OCTOBER STUDENT OF THE MONTH: 
JAYDIN RUHLE
Nominating Teacher: Pat Onstott- Digital Media
Jaydin Ruhle has been in Digital Media for the past two years. She has excelled in the area of multimedia design and production. She is a tremendously talented creator of promotional materials (especially in video production). She has a great skillset for organizing, producing, and editing projects. She is the "go-to" person to get things done. Her passion, energy, and enthusiasm are infectious.   Jaydin has created multiple multimedia edits that have been used for school, community, and business purposes. Her skills have been witnessed in her current GI-TEC Co-op Web Editor position.  In that position, she produces daily web content, promo videos, and designs. In addition, she is the  executive producer and anchor of the weekly Oil Spill segment and livestreams events for the school Broadcasting Program and BUCK92. Her abilities have been nationally recognized as she is a member of the Broadcast News Team that competed at the National Business Professionals of America competition. As talented as Jaydin is as a multimedia artist, she is even more inspiring as a student. She possesses a positive attitude, dependable work habits, and high level of trustworthiness and character. In addition to her academics, Jaydin has participated in a number of activities such as: Business Professionals of America, MPHS Student Senate, Proud Equestrian Program, School Broadcasting Program, 4H, Varsity Tennis, Central Michigan Tennis Association Youth Coach, and working at the Rooftop Landing Reindeer Farm. Jaydin is an example of what the "Student of the Month" should be.