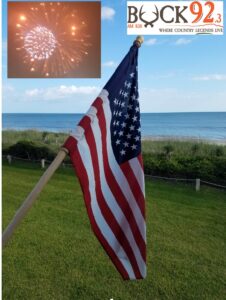 Buck 92.3/AM 830 WMMI are giving you what you want this long holiday weekend!
Tune into Buck 92.3 for our 1st ever "Red White & Blue" 4th of July!  Starting Friday at 5pm (7/1) and rolling all the way through July 4th at 11:59pm, we'll be showcasing songs that truly define what "America" is all about!   We'll play the tunes that have "red, white & blue" in the titles AND all of those songs sporting our AMERICAN PRIDE!
We're taking your suggestions too through www.facebook.com/buck92!
It's a whole weekend proclaiming our American pride – from your station American owned & American made…BUCK 92!